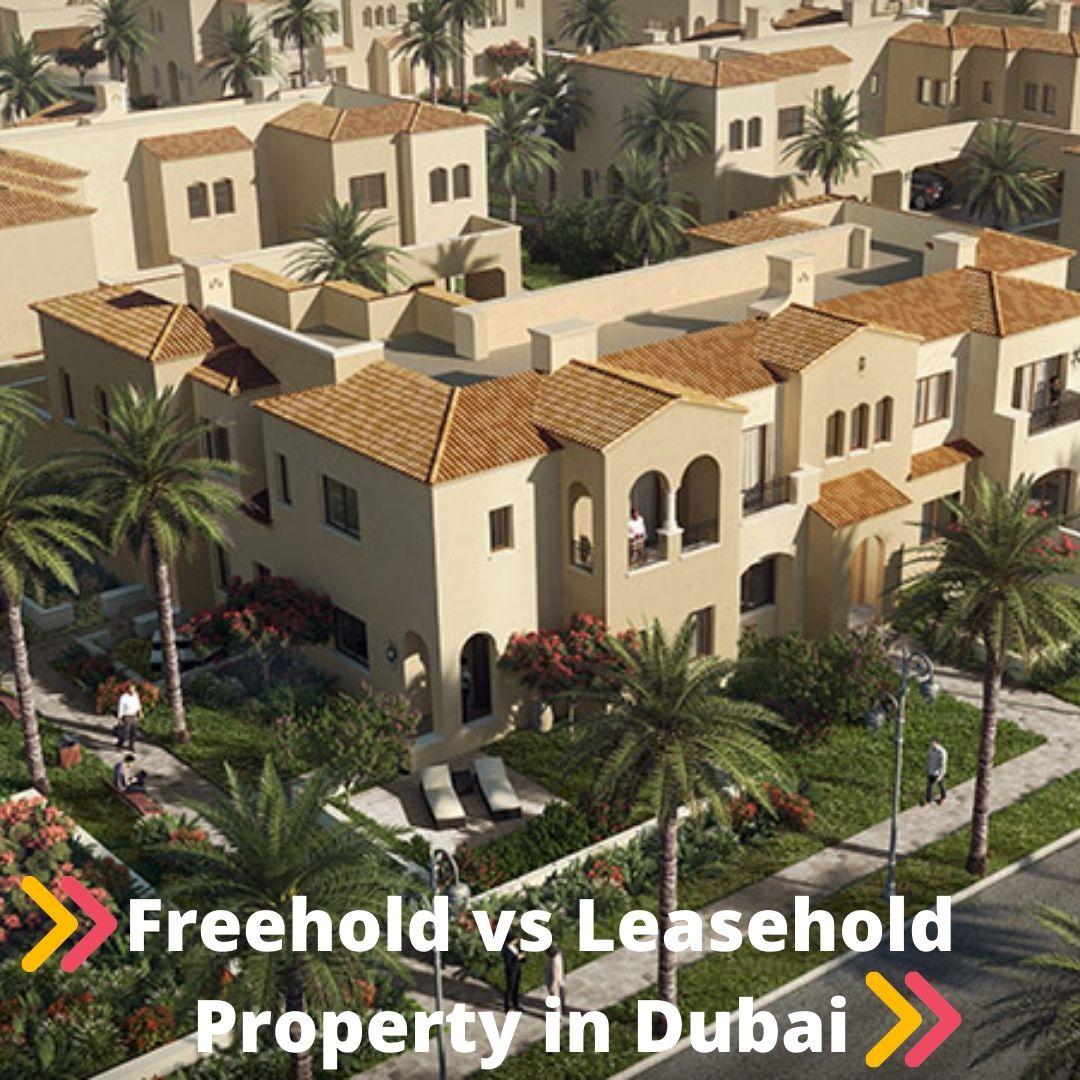 If you're planning to invest in real estate Dubai, it's best to know and understand the different types of properties that you can acquire. Knowing the difference, no matter how simple can help you decide on which type of property is more suitable for your intended purpose.
What types of property can foreigners acquire?
Foreigners and ex-pats may acquire properties in designated areas in Dubai. They may opt to buy a leasehold property or a freehold property Dubai.
Leasehold properties
Buying a property on a leasehold basis will allow you to obtain property rights for a fixed term, a maximum of 99 years. However, if you do not buy the property's land, the ownership will remain with the freeholder.
What are the pros and cons of buying a leasehold property?
Advantages
Since ex-pats and foreigners in Dubai are not permitted to own properties on freehold in non-designated areas, buying properties on leasehold provides more options regarding the price and area selection. If you are looking for apartments for sale in Dubai, this may be an option you can explore.
As the owner of leasehold properties like, you have limited liability when it comes to property maintenance. It is the landlord's responsibility to pay for repairs.
As mentioned above, the property goes back to the freeholder when the lease is over. If you wish to continue the lease, it can be renewed when the term of the lease expires.
Disadvantages
If you are looking for flats for sale in Dubai that you can modify to suit your taste, you may need to look for another type of property since changes and improvements such as remodeling, alterations or renovation, will need written approval from the original holder of the property. Subletting is also not allowed in this case.
Freehold properties
If you buy a property on a freehold basis, you can enjoy absolute ownership of the property, including the land it is built on. As the owner, you may sell, lease, or occupy the property.
If you are an ex-pat or foreign investor looking for a commercial property for sale in Dubai, you may investigate buying freehold properties in specific freehold areas in the emirates including Arabian Ranches, Downtown Dubai, Dubai Hills Estate, and Dubai Marina.
What are the pros and cons of buying a freehold property?
Advantages
The owner will have full ownership and control over the property. They don't need to ask for permission from authorities to make minor changes or renovations. Permissions for renovations or changes on the facade usually require permission or approval from the property's developers.
Since you are the owner of the property, you may sell or rent out the property at your discretion.
In case the property owner passes away, the property may be inherited by the family with or without the presence of a will.
Foreigners residing outside UAE can also buy freehold properties.
If you own a property worth more than AED 1 million, you and your families are entitled to renewable UAE residence visas.
Disadvantages
As the freehold property owner, you will be completely liable and responsible for the structural repairs and maintenance of the property.
Expats and foreigners have limited options as you can only buy properties from designated freehold areas in Dubai.
If you are looking to acquire a new property or you're new to investing in real estate properties in Dubai, you may get in touch with one of our experts at Rocky Real Estate whose knowledge and experience can help you obtain the best return on your real estate investment. We can also help you find a residence, office space, or freehold property anywhere in Dubai.