off-plan property for sale in Dubai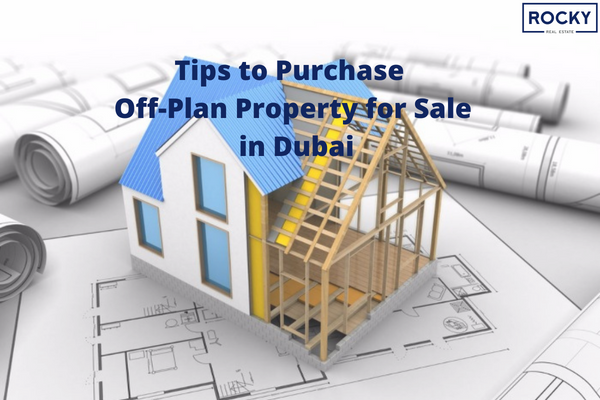 Investing in any type of property can be costly. Hence, investors are often advised to be cautious when buying property for sale in Dubai. While it may be easy for experienced investors to find good properties, it may be difficult for those who are new to this business to spot indicators that may cause issues in the future.
If you're looking for apartments for sale in Dubai, here are some tips on purchasing off-plan properties:
Do a background check
Off-plan properties can be risky investments, especially if you don't know who you're working with. Before agreeing to any arrangements for purchasing off-plan property for sale in Dubai, dedicate some time to investigate the developer's track record. Focus your research on previous projects to see how many were completed successfully and check said properties if the amenities are present/completed as advertised. Consider using this time to check the legitimacy of the project as well. If you can't find enough details about the developer, check the legitimacy of the project.
Scout the area
To fully determine if an area is suitable for your needs, find some time to scout the city or location. Check if the location of the villas for rent in Dubai or the apartment for sale is close to establishments where you can buy supplies and other essential items. If you have school-age children, check for nearby schools and family-friendly establishments to ensure that it won't be difficult to get what the children need for their studies.
Know the cost
As mentioned above, the money amount required to purchase an off-plan property or 1 bedroom apartment for sale in Dubai is no small amount. For this reason, you need to be aware of everything that you're paying for. No matter how attractive the offers look, don't be fooled and ask for more details such as the price per square foot, asking price, and available payment plans.
No matter what type of property you're buying, it's highly recommended that you work with a reliable real estate agent. This is crucial, especially if you're not familiar with the legalities of purchasing or acquiring properties in Dubai.
For more than 46 years, Rocky Real Estate has been providing quality service to our clients. Using their knowledge and expertise in the market, our team of qualified, trained, and experienced personnel has been helping clients find the property that suits their requirements.